SERVE & PROTECT
The original Brotherhood was started by Chicago police officers in 2010. In 2016, a group of FWPD officers started the Fort Worth "chapter." We are a Fort Worth non-profit organization recognized by the IRS as a tax exempt, 501(c)(3) public charity. We raise funds through membership dues and fundraisers.
Here are all the chapters: Chicago PD, Aurora Colorado PD, NYPD, Fort Worth PD, Suffolk County NYC, Boston PD and Dallas PD.
Our Mission: We send at least two uniformed members with the FWPD in dress uniform, to funerals across the United States in which a law enforcement officer has been violently killed in the line of duty. We pay for the travel expenses of the members traveling, and also provide a monetary donation to the family of the fallen officer.
It is important that we support the thin blue line, and let the families know that we will honor their loved ones, and never forget that they have made the ultimate sacrifice.
General George S. Patton:
"It is foolish and wrong to mourn the men who died. Rather we should thank God that such men lived."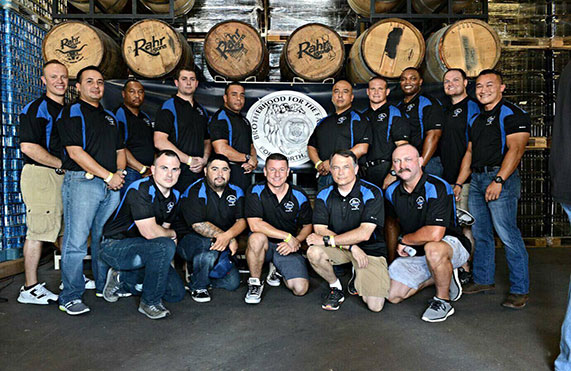 WHAT WE DO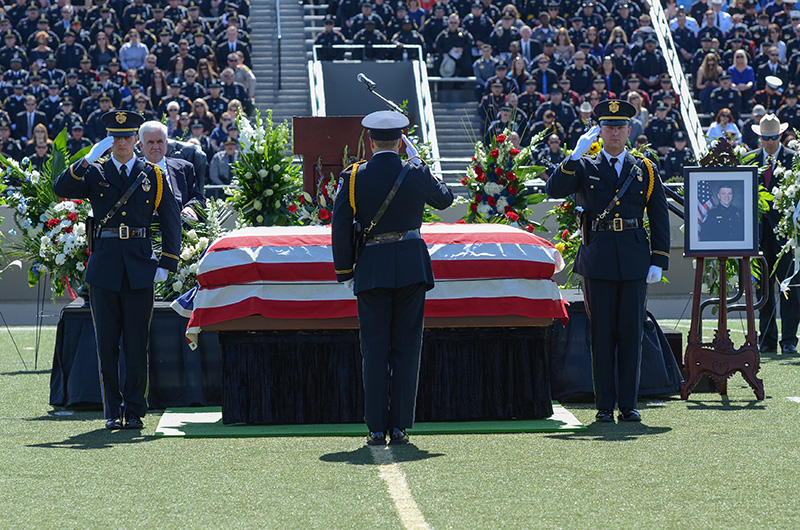 SEND UNIFORM OFFICERS TO FUNERALS
Our members attend as many funeral services of our fellow fallen officers as possible – all across the United States & Canada – to give support to the families and community of the fallen officer.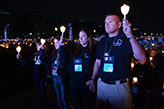 SUPPORT FAMILY AND COMMUNITY
We support the entire community where an officer has recently made the ultimate sacrifice during the performance of their duties.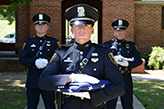 DONATE FUNDS TO FAMILIES
A monetary donation is presented to the families of the fallen police officers in as many instances as possible after attending a funeral to help support them in this time of need.